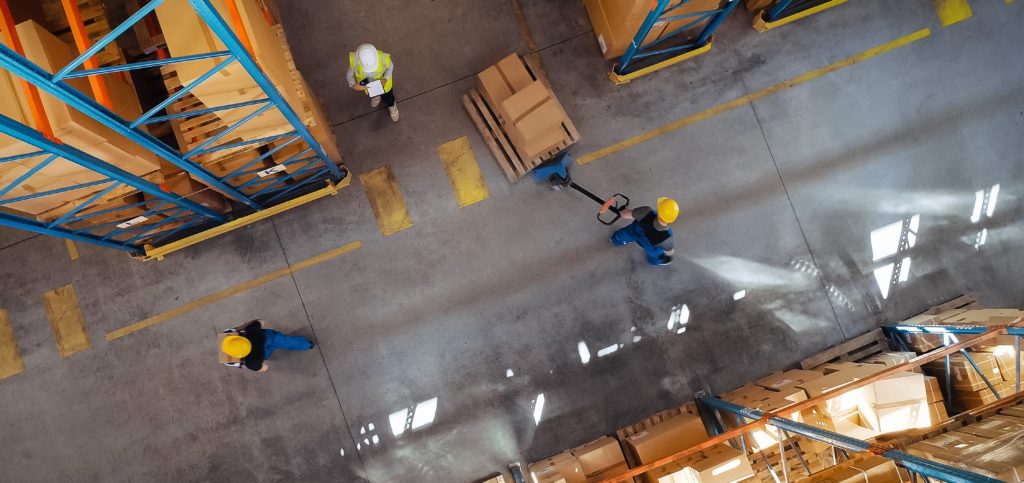 Synchronised supply chains can give Britain a head start in sales as the world economy recovers following the pandemic.
UK manufacturers and their customers have always focused on cutting costs which has led to strained relationships within supply chains. This has been detrimental to Britain's ability to compete on the world stage.
The UK has the potential to become a manufacturing powerhouse once again. However, it would require a fundamental shift in the way manufacturers view supply chains.
If you have ever worked in UK manufacturing, you will be familiar with traditional cost-cutting practices. Producing in large batches for example, to be 'efficient'. However, this method of production creates queues which are felt through long lead-times. This leads buyers feeling obligated to predict the future (forecast). This only adds to the queues as manufacturers must then produce these forecasted orders months in advance. Lead-times are further extended and there is an even greater need to forecast – a vicious cycle.
Managers need to understand that it is not companies, but entire supply chains, that compete. Until the end goal is achieved – a consumer has bought a product – then nobody has really sold anything… The most significant waste is to produce a product that does not sell. This often occurs because of the false predictions made by buyers. A buyer for a prestigious department store once told one of our Salesmen that his job was to be "a better guesser" than the next man/woman. Can this be good enough? The fact that you can walk into a store and not find your size, but the same store has mass sales every couple of months suggests that it is not…
It is time to move away from forecasting. Manufacturers, their suppliers, and their customers must instead, work together to create a responsive, synchronised supply chain – producing in line with actual demand at the point of consumption.
In turn, every element of the supply chain will experience a natural reduction in costs as they are no longer producing products that are not needed. Synchronisation of supply chains also has the added benefit of revealing 'hidden' capacity. Sales will increase as manufacturers make what the end-customer wants to buy.
Sound good? This is simple to achieve. Drop the efficiency mindset, forget forecasting, and convince customers to share their real consumption data freely, and swiftly. It's simple, not necessarily easy. If UK manufacturers can achieve a good relationship with their supply partners, they are faced with a fantastic opportunity. With the additional capacity and quick distribution times, they can claim new business through responding quickest to their customers' needs.
CASE STUDY
Lower Stock Levels Release Working Capital
Camvac Limited is one of the world's largest manufacturers of vacuum-coated transparent and metallised films and laminates, supplying food, beverage, and industrial packaging companies all over the globe.
Camvac's Managing Director, Steve Jackson, set his management team an ambitious challenge: to significantly reduce stockholding, while improving due date performance, which was already around 90 per cent – enviable by most manufacturers' standards.
One of the major drivers of their initial stock levels was working to customer forecasts. His team tackled the challenge by switching from a forecast-driven mode of operation to a synchronised replenishment mode of operation.
Camvac had to persuade key clients to provide them with actual stock and consumption data on a daily basis. This information was actually readily available and establishing the replenishment system required minimal investment.
In a matter of months, Camvac's stockholding fell from 939 tonnes to 592 tonnes – a 37 per cent reduction. This enabled them to release more than £1 million in working capital, while at the same time their delivery performance actually improved from 89 per cent to 97 per cent on time, in full.
Through closer collaboration with their customers, Camvac's team managed to create a significant win for themselves while improving ongoing service levels.