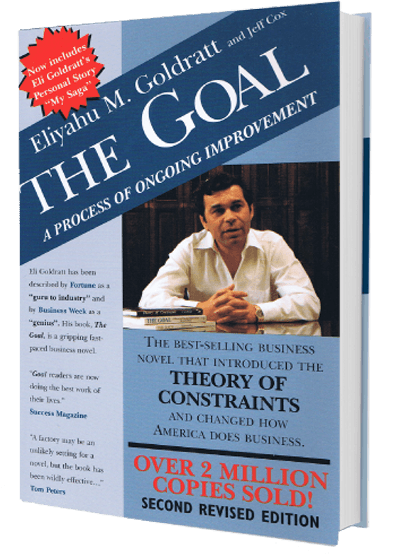 You've read The Goal (or Critical Chain)...
Now let us be your implementation guide, to a more productive manufacturing & project environment.
Rapid Implementations. Getting Results That Last.
Over the 20 years of working with our clients, across various types of implementations, we have developed a process that makes the changes in your business more streamlined and pain free for all.
This is done through a Rapid install, 1 week of intense change and improvement for your business. By doing so you will avoid a drawn-out transition period, minimising disruption to working processes and remove the risk of people reverting to the old ways of working (increasing that valuable buy-in).
But don't worry, we will prepare you for the week. Before we procced with the RAPID install we will spend time with your executive team teaching them the principles of the Theory of Constraints and with your support, we will design the right solution to your organisation's problems.
During the Rapid Install week we will be there to support you through your implementation. So, whilst the changes are being rolled out, we will work alongside your team responding to any unforeseen circumstances and help refine the process, turning best practice into habit.
The end effect of this is that the wider team experiences a well-coordinated and minimally disruptive process that has people's buy-in as it will happen so quickly staff will witness the benefits by as soon as the end of the week!
Blueprint for Success
Goldratt UK specialise on the rapid implementation of the Theory of Constrains (ToC) into businesses across the UK. With over 25 years of experience helping small and large organisations, there are very few situations we have not seen. As a result, we have the tools and knowledge to help companies maximise their potential with tailored solutions for individual clients, making their business environment more systematic and organised.
Find out how we can help you
Goldratt UK are consistently running implementations across the United Kingdom, but we tend to be heavily booked so it's wise to plan in advance.
Complete the form, to register your interest and we will get in contact with you to give you more information about how we can help you and discuss what we have to offer you, after all, we want to give you the best service possible and create amazing value for our customers.